Luxury Chalet Artemis has attracted the attention of journalists and been featured in a number of articles and reviews on St Anton chalets.
Featured in The Independent, The Financial Times, The Telegraph & most recently The Times.
"It wasn't just the Artemis bath mats or bed linen that won me over — or indeed the bliss of an early-morning swim and sauna in the basement before breakfast. It was the staff." – Sean Newsom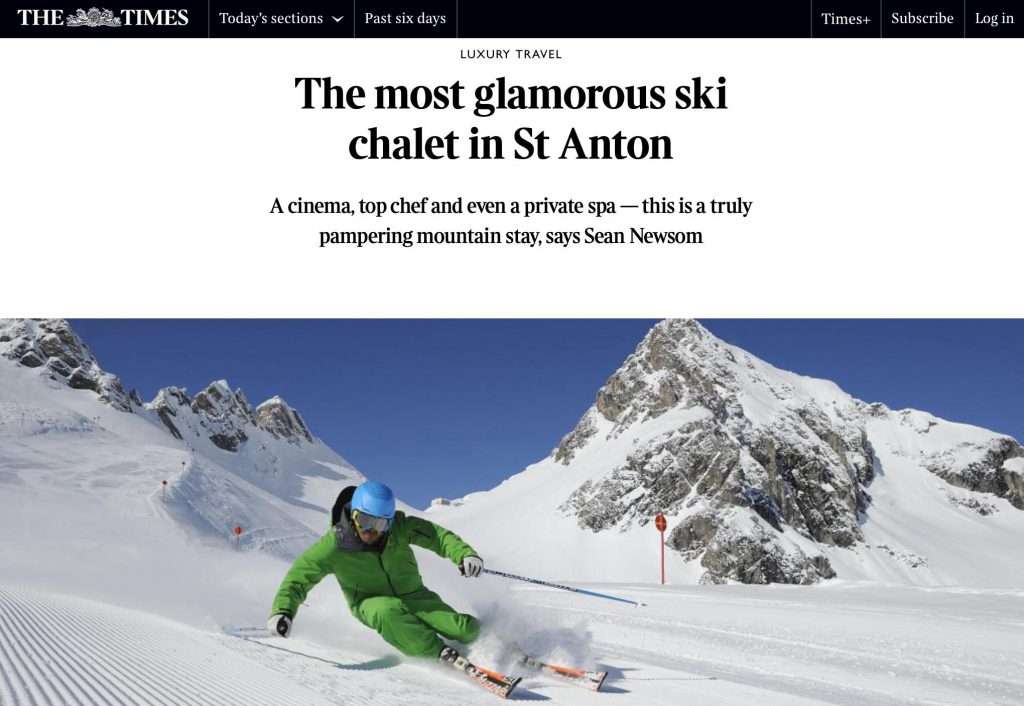 The most glamorous ski chalet in St Anton
5 Standout Ski Chalets for the Winter Vacation of Your Dreams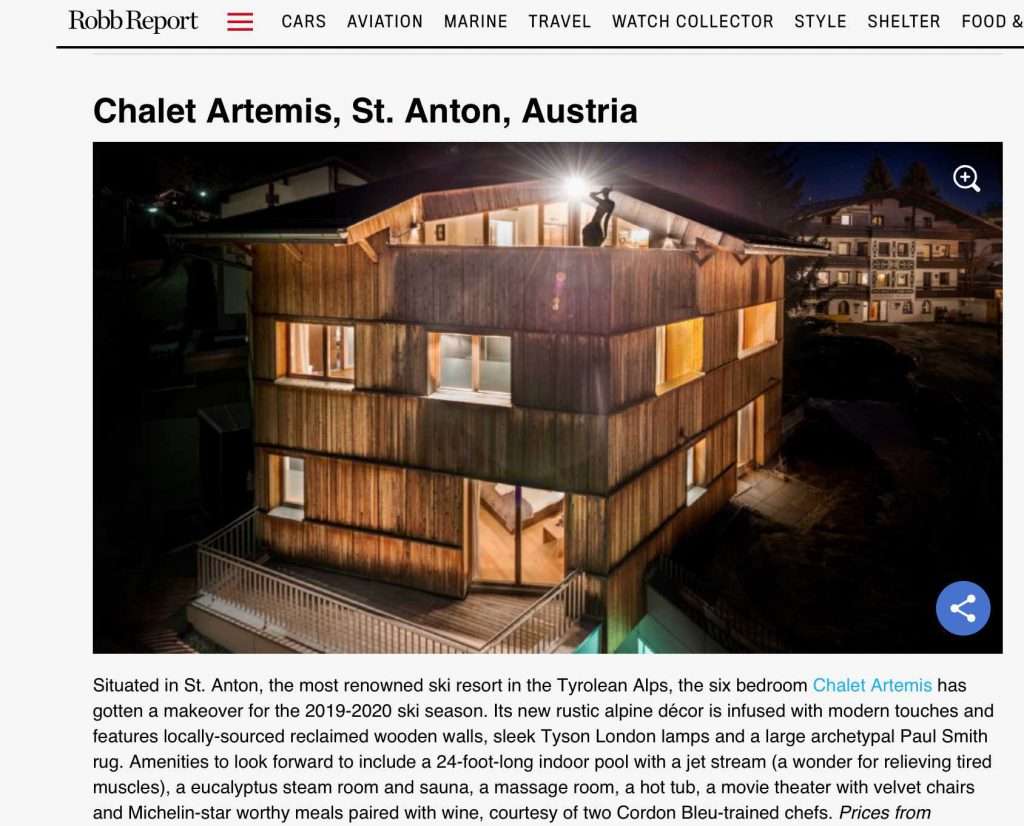 Austria: So this is how the other half skis...
Ski all day, dance all night in St Anton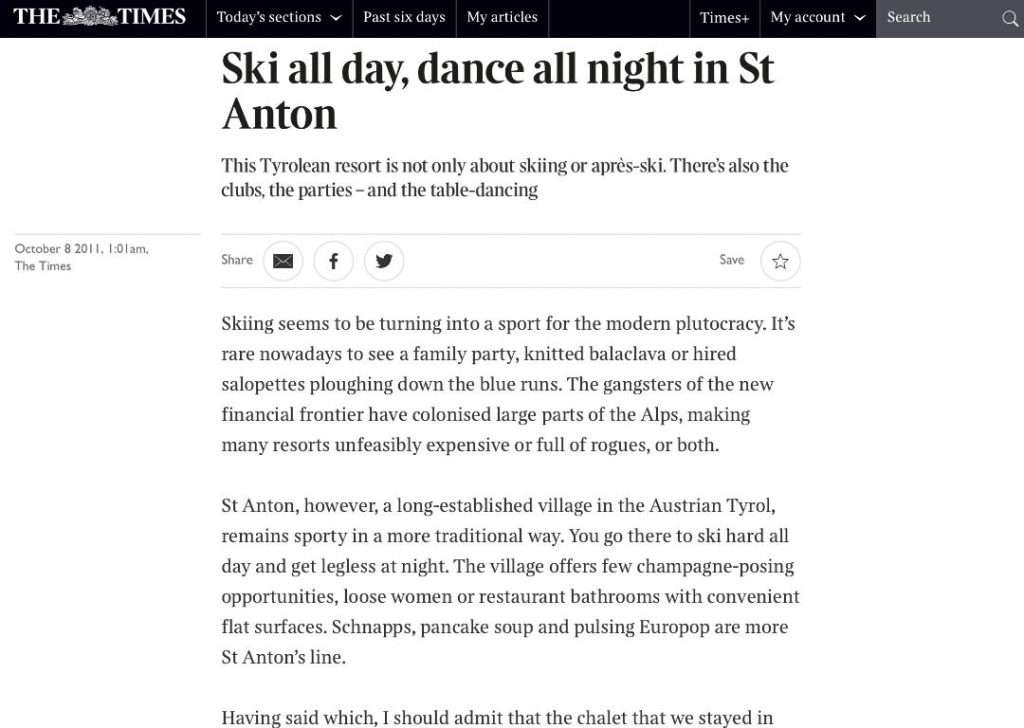 Chalet Artemis - Chalet Review
Austria's sumptuous new ski hotels and chalets
Chalet Artemis was also mentioned in these articles on the finest ski chalets.
Book your stay in Chalet Artemis today on the official website.